Applying Natural Language Processing to a Twitter Project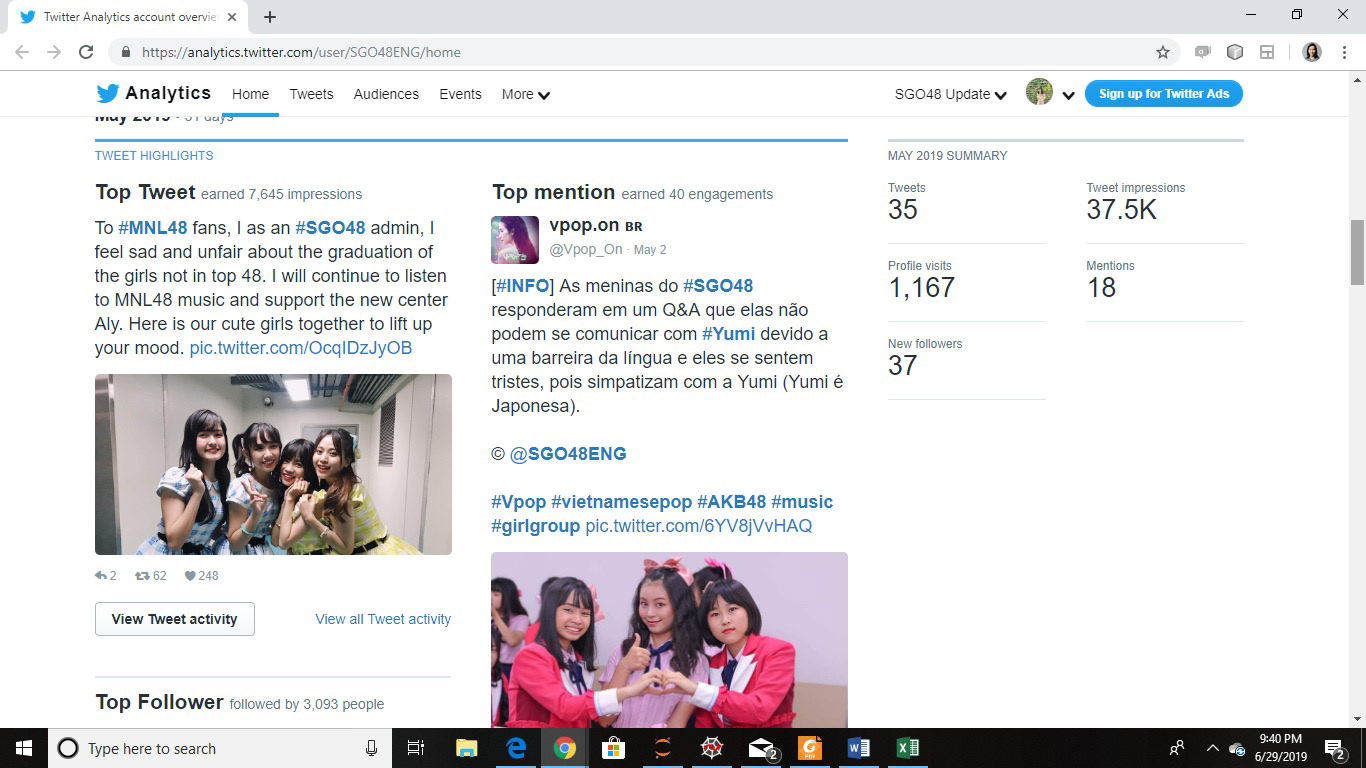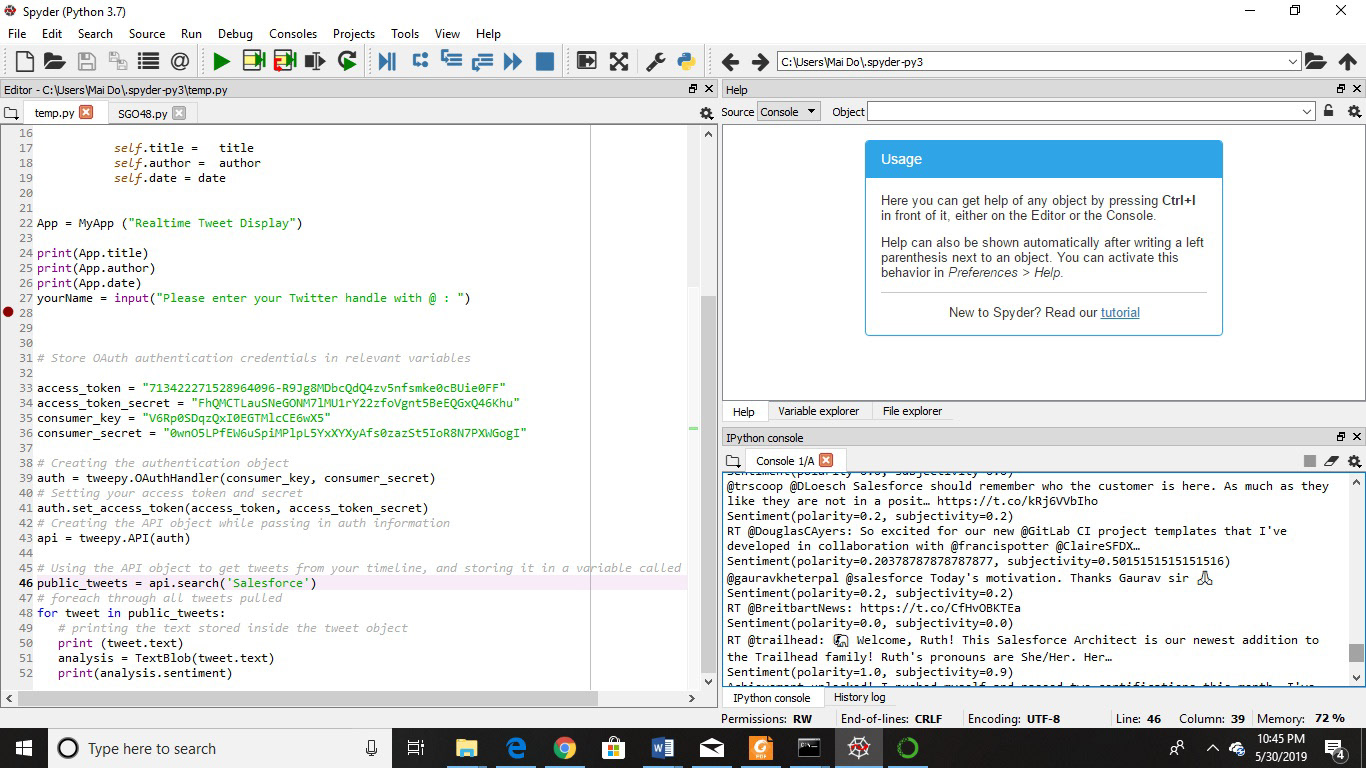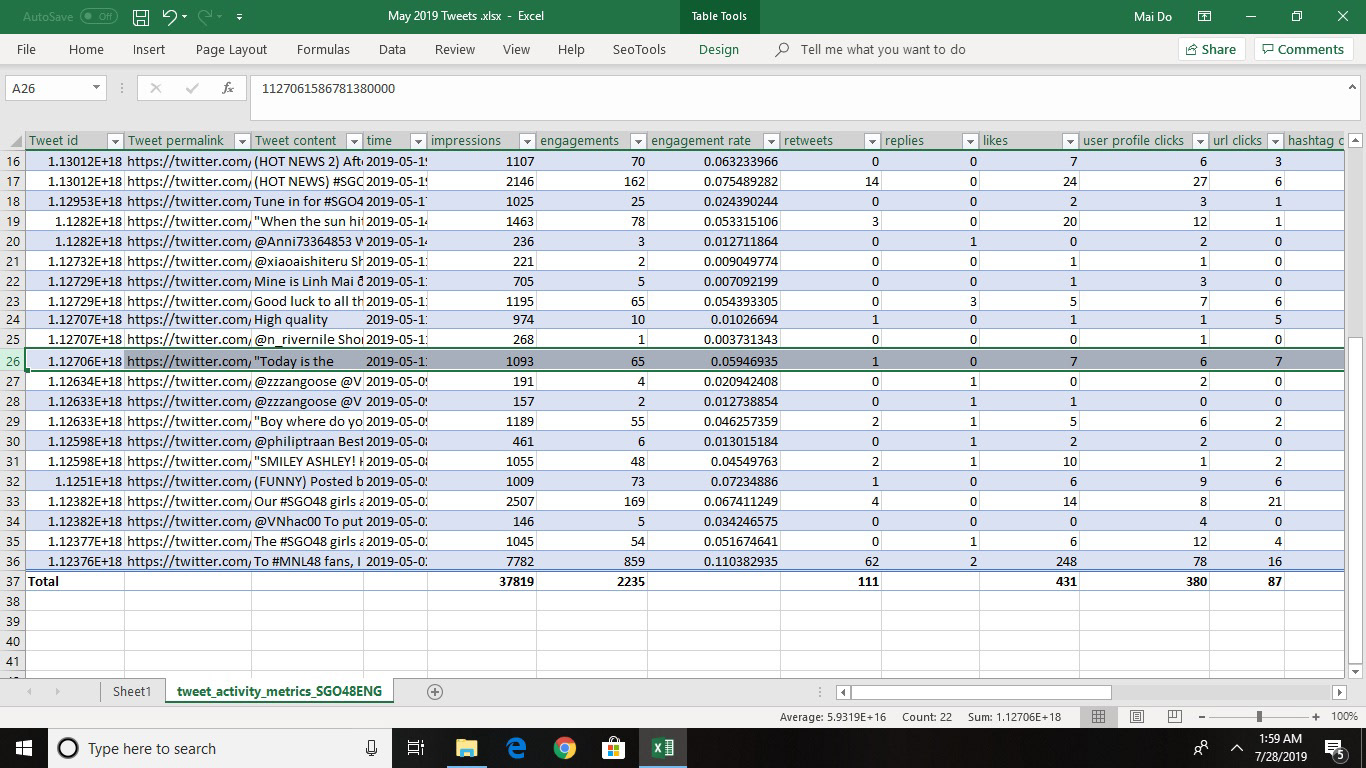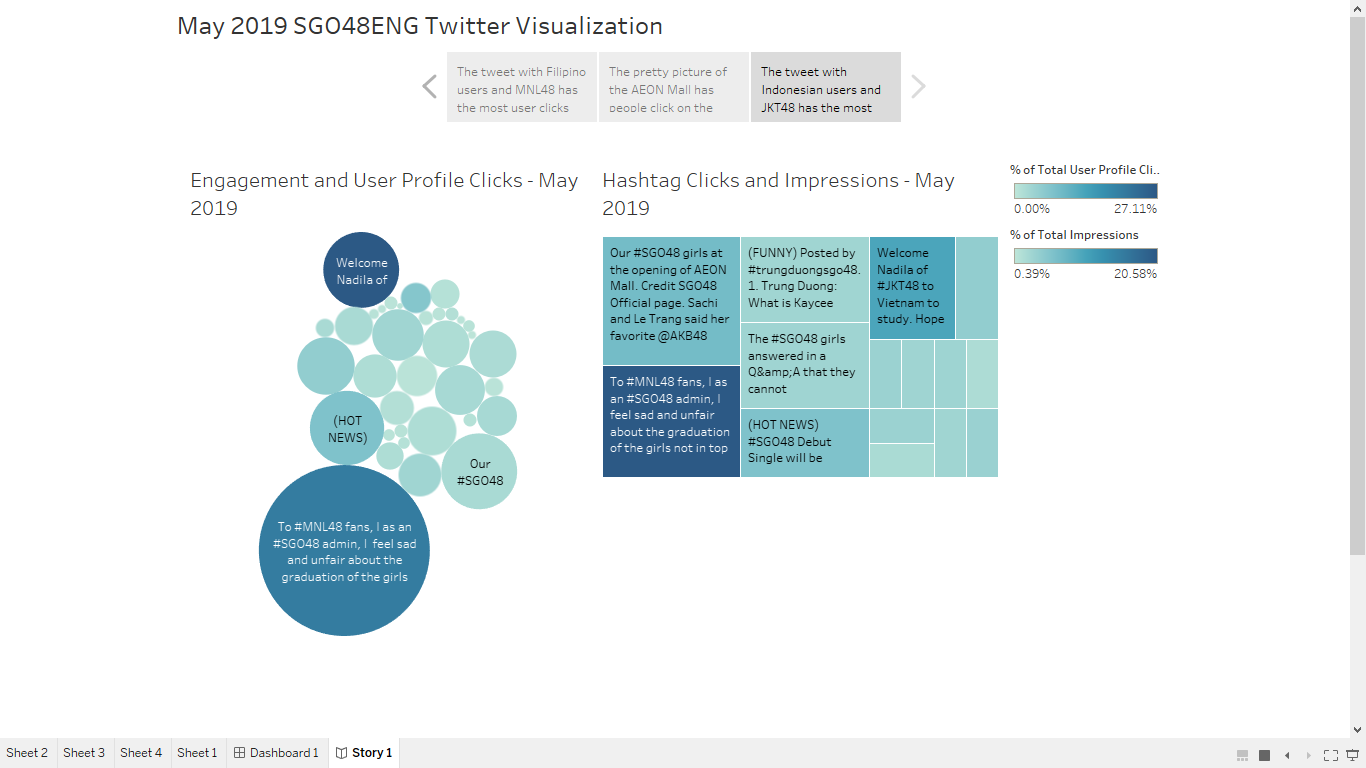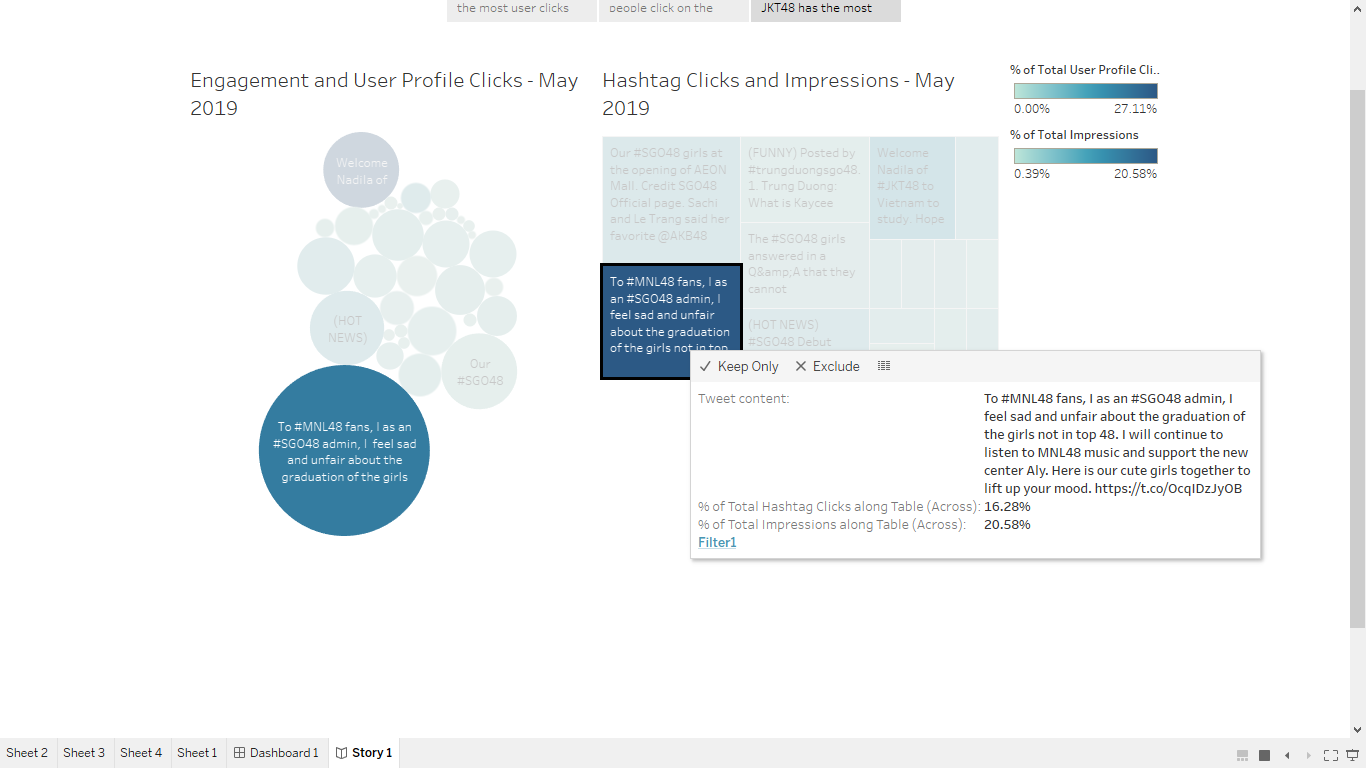 Using Advanced Excel to format and compute data
I completed a course on Lynda called "Excel for Marketer." I learned about functions and shortcuts. I applied Excel pivot table to a Temple University's Undergraduate Criminal Justice class. 
Some key metrics I was exposed to:
Here are the sample screenshots of my work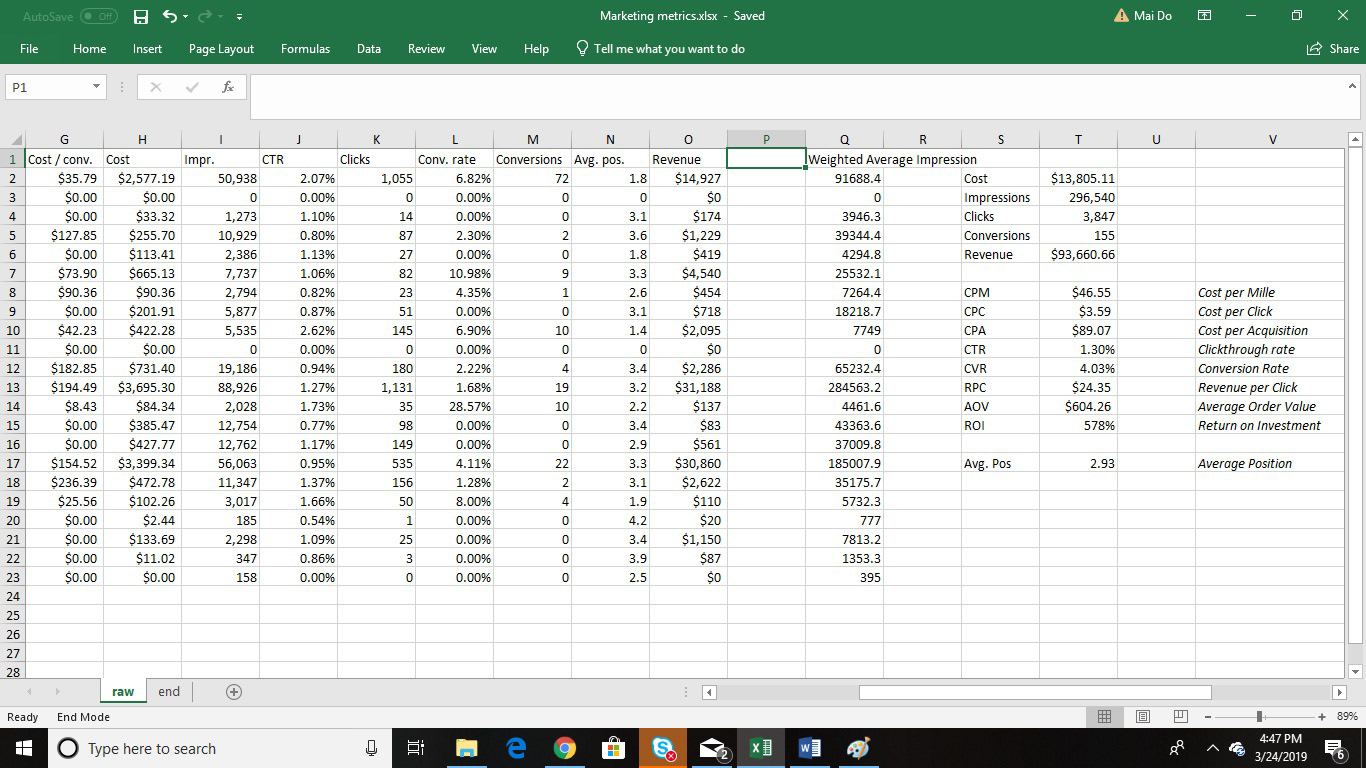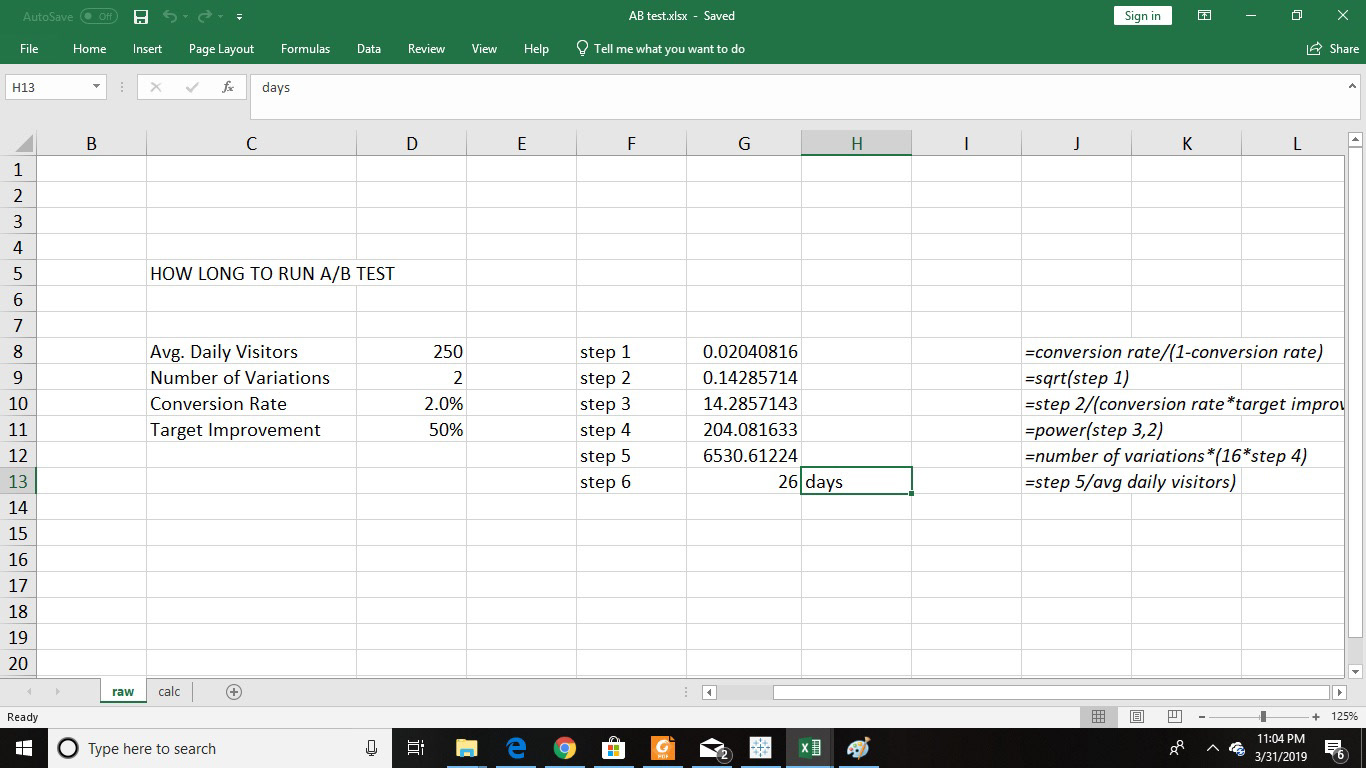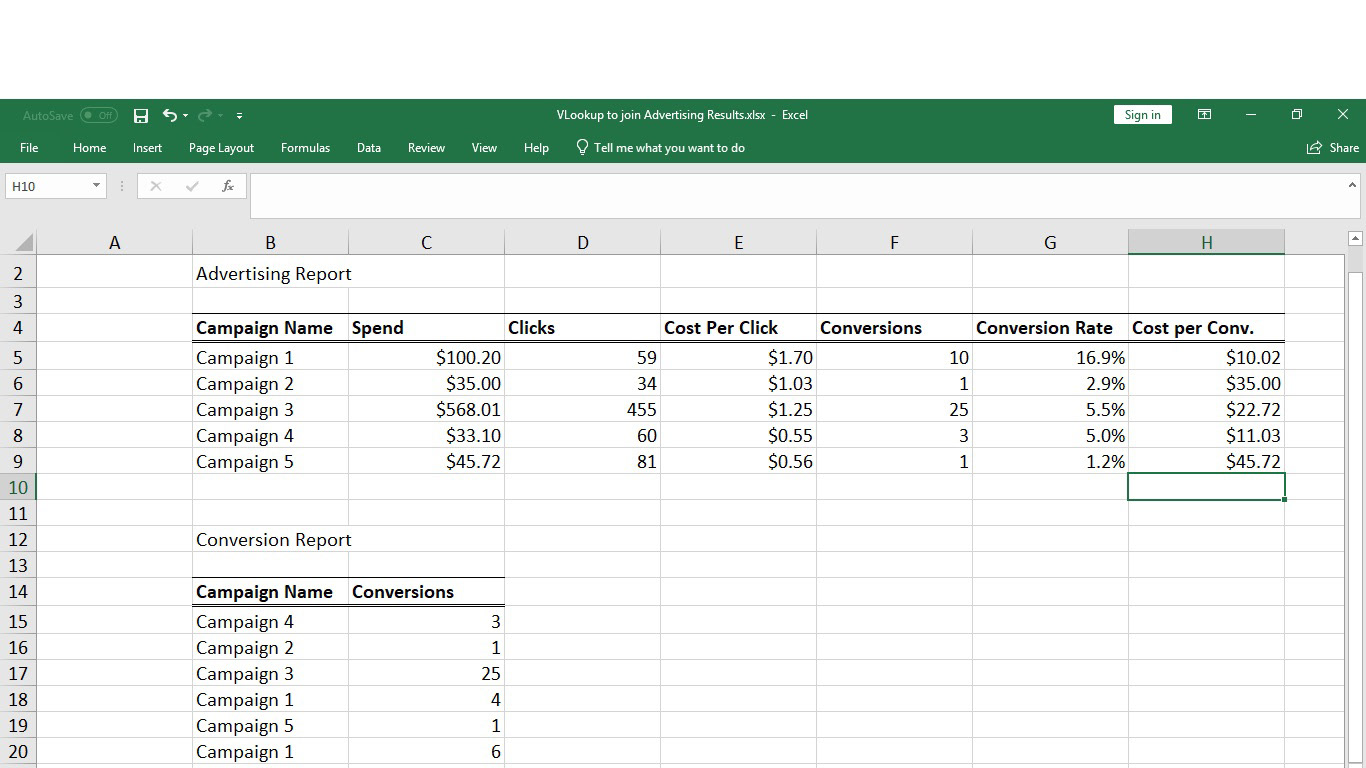 Crime Report with Excel Pivot Tables and Government Proprietary Data
In my upper level Criminal Justice Honors class, I made a semester long analytical project investigating crimes in the Northern Philadelphia area, utilizing Excel pivot tables and government data from Simply Analytics. The project also entailed field study and observation. I created graphs, charts, and was able to see the patterns of crimes and explain the elements of crimes using demographics data such as high school drop-out rate, income, male to female ratio. Full report ( 22 pages ) click here. 
Result: I received a 99.5/100 score on the final presentation of the findings of this project from the professor.